Community Centres & Halls
Community Centres
We are fortunate to have two popular Community Centres in our Parish; one is at Marshalswick, The Ridgeway, next to the library, and the other in St Brelades Place in Jersey Farm, off Sandringham Crescent (behind the Blackberry Jack Pub).
Our vision is to maintain these community spaces as thriving centres for leisure, creativity, support, advice and education. They are places to bring local people together and build stronger neighbourhoods.
Many varied community activities take place at each centre on a daily basis. These include playgroups and children's clubs, a range of exercise and dance classes for all ages, sessions for the local Japanese and Hong Kong communities, and classes run by a variety of community charities and groups, to name just a few! The full weekly programmes of activities at each venue can be found via the links below.
**We currently have a few available weekday time slots available for regular hire at Marshalswick Community Centre, so if you are looking for a place to run your local group or class, please do get in touch to check availability and pricing**
Hire Pricing
Private Hire
Both of our Community Centres are available for hire for private functions at a cost of £27.00 per hour before 6pm, rising to £38.00 per hour after 6pm.
Regular Hire
Both of our Community Centres are available for hire on a regular basis at a cost of £19.00 per hour before 6pm, and £23.00 per hour after 6pm.
We have a curfew of 9pm out of respect for our neighbours. Any booking should include at least half an hour set up and clean up time as hirers are responsible for leaving the hall clean and tidy, using the cleaning products provided. You are permitted to bring alcohol to your event, as long as you do not charge for it.
Marshalswick Community Centre
The Ridgeway, St. Albans, AL4 9TU
View the latest activity & hire schedule
• One large hall (length 14m, width 8.7m, height 3m) maximum capacity 175 standing and 125 seating
• Surround sound stereo and PA system with Bluetooth connectivity
• Hearing loop system in the main hall
• Tables and chairs
• Fully equipped kitchen with oven/hob, microwave, fridge, urn and kettles, crockery, cutlery and juice jugs
• Serving hatch to main hall
• Provision of all cleaning and washing up equipment (excluding tea towels)
• Pull down projector screen in hall
• Large TV
• Toilets including disabled toilet and baby changing area
• Small gated garden
• Free parking
• Free WiFi
• Disabled access
• Large Committee Room for hire (seating up to 16 people)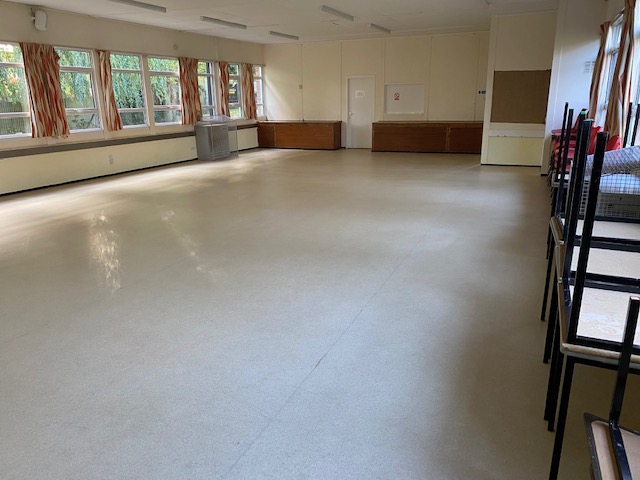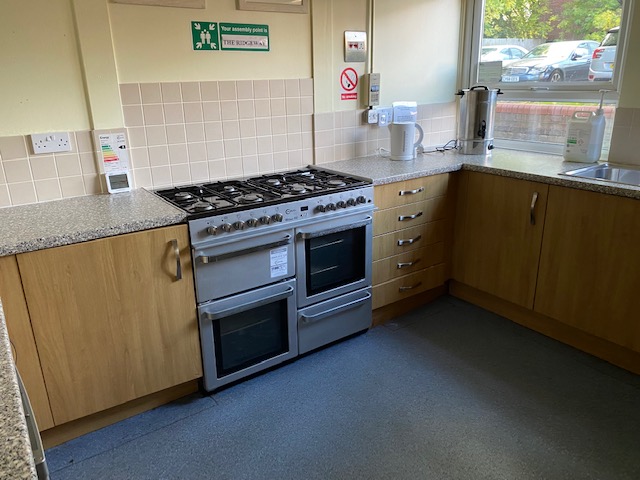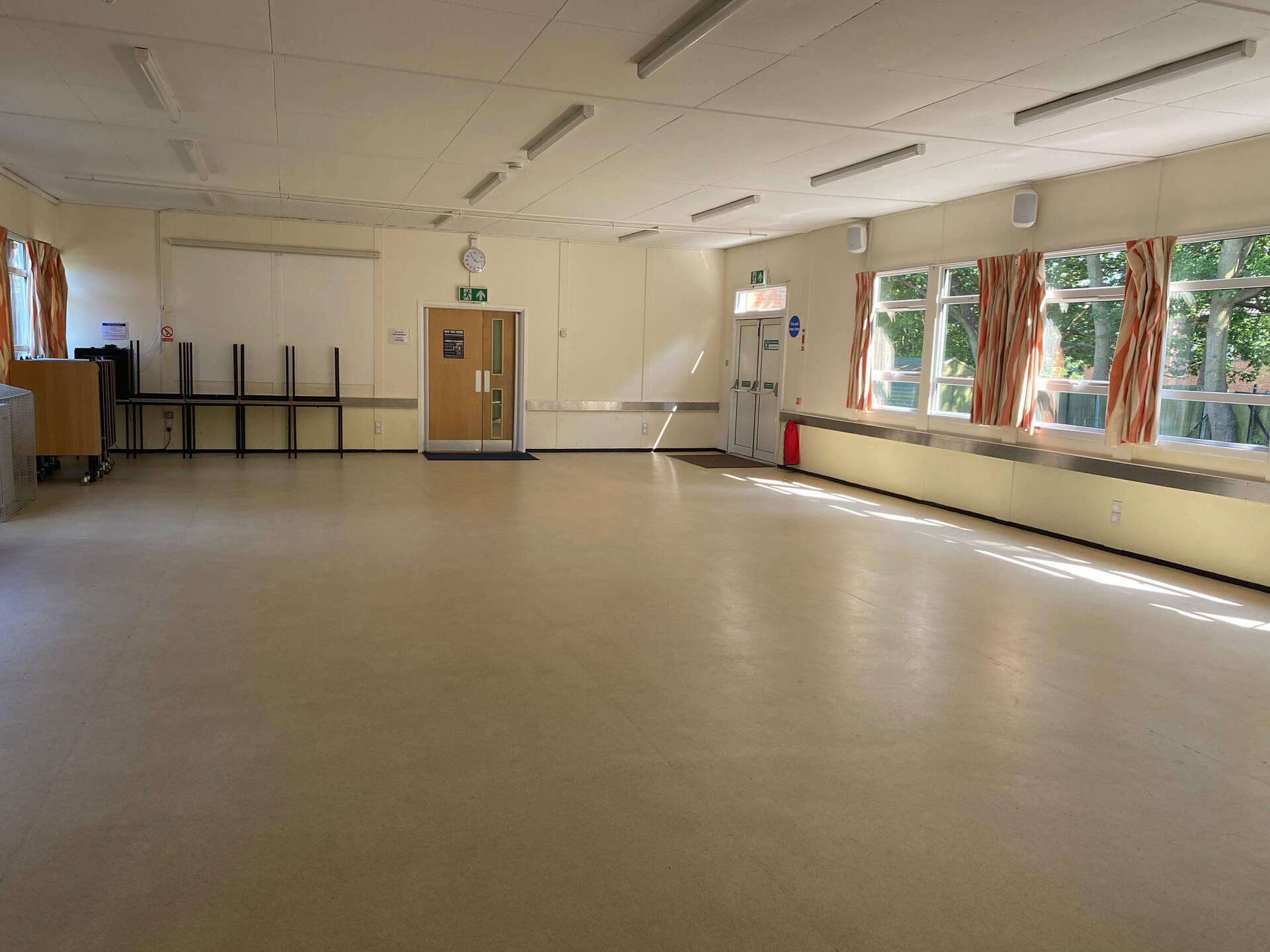 Committee Room
Marshalswick Community Centre also has a spacious committee room with a large table that can seat up to 16 people. This is available for hire at a cost of £14 per hour before 6pm and £19 per hour after 6pm.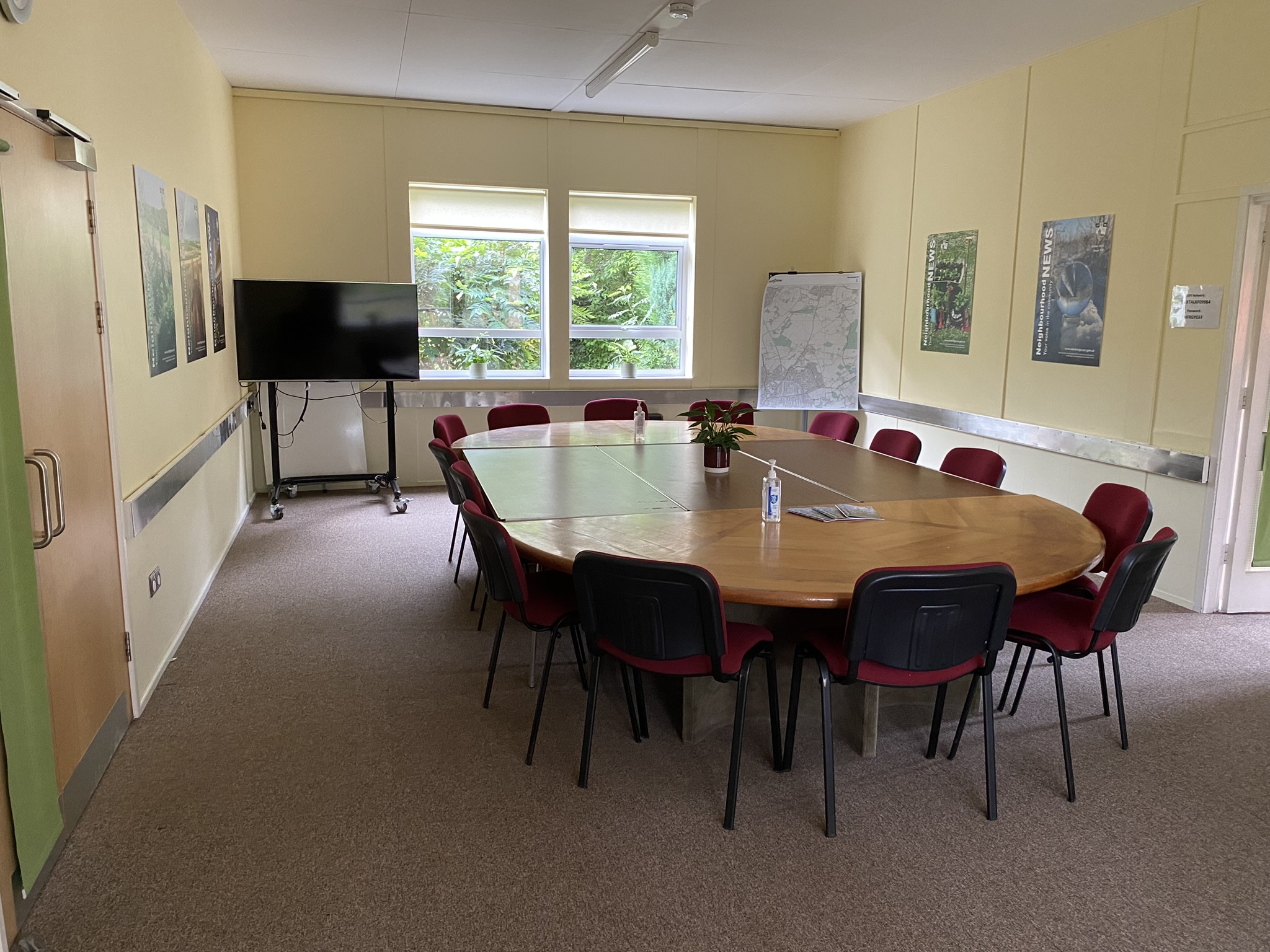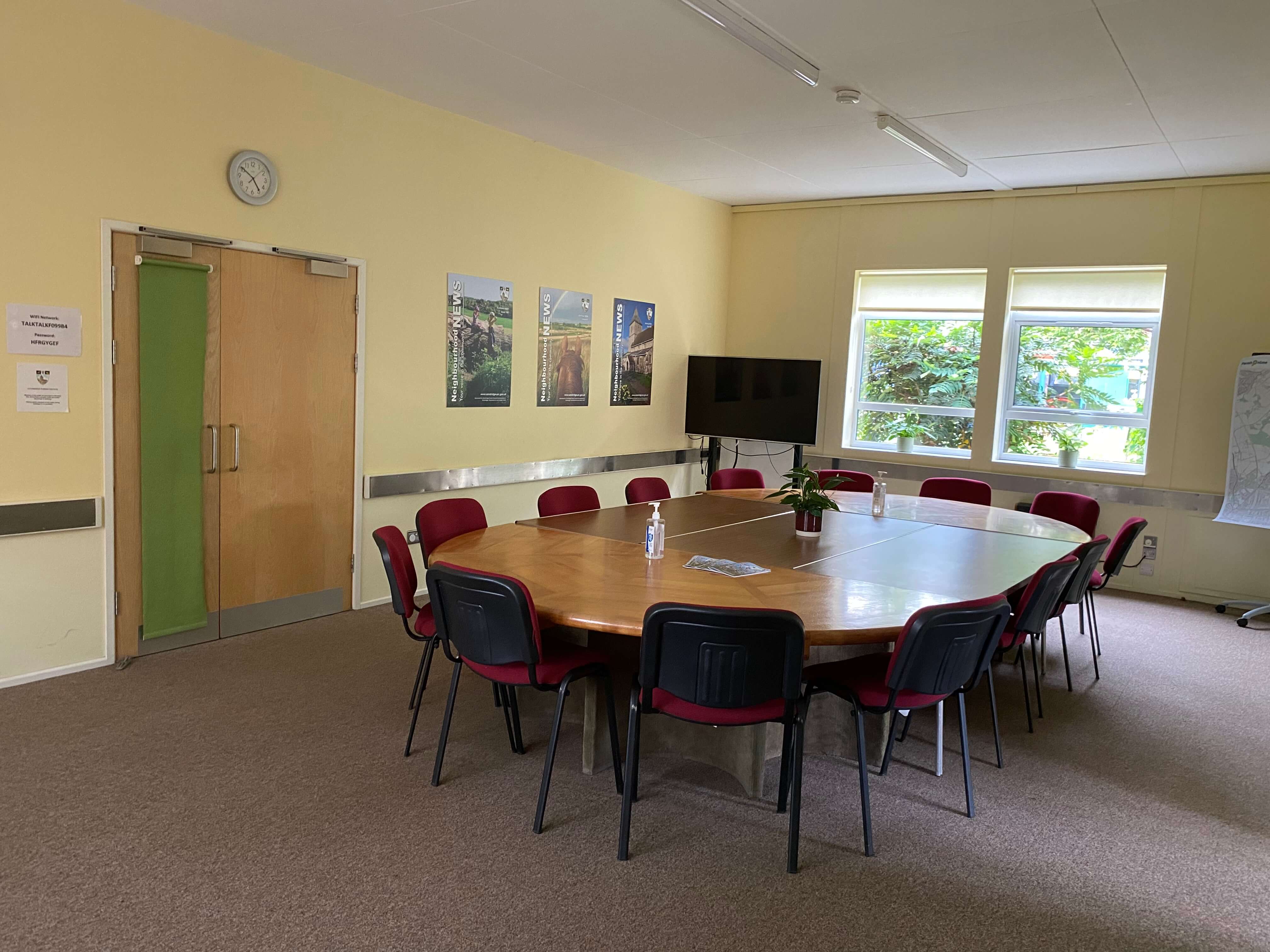 Jersey Farm Community Centre
St. Brelades Place (off Sandringham Crescent), St. Albans, AL4 9RG
View the latest activity & hire schedule
• One large hall (length 17m, width 11m, height 3.34m) maximum capacity 200 standing and 150 seating
• Surround sound stereo and PA system with Bluetooth connectivity
• Hearing loop system in the main hall
• Tables and chairs
• Small Committee Room
• Fully equipped kitchen with oven/hob, microwave, fridge, urn and kettles, crockery, cutlery and juice jugs
• Serving hatch to main hall
• Provision of all cleaning and washing up equipment (excluding tea towels)
• Pull down projector screen in hall
• Toilets including disabled toilet and baby changing area
• Free parking
• Free WiFi
• Disabled access
• Bouncy castles are permitted at this venue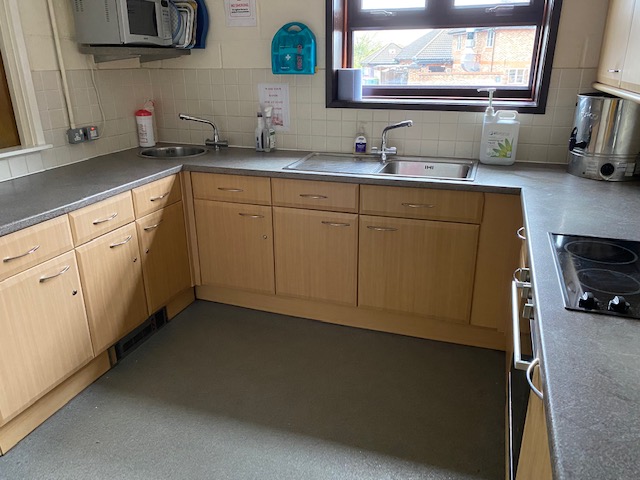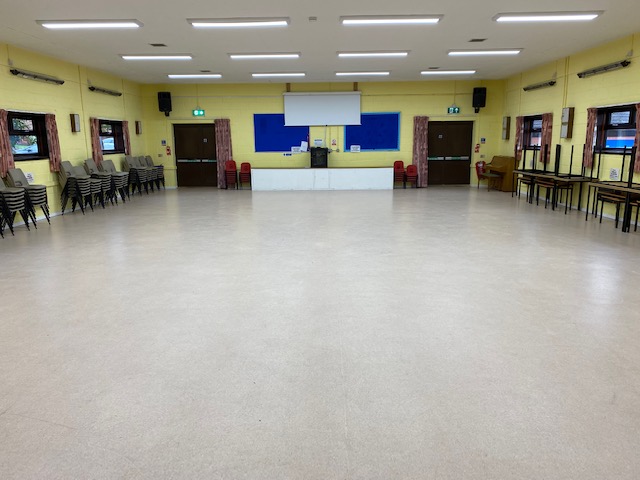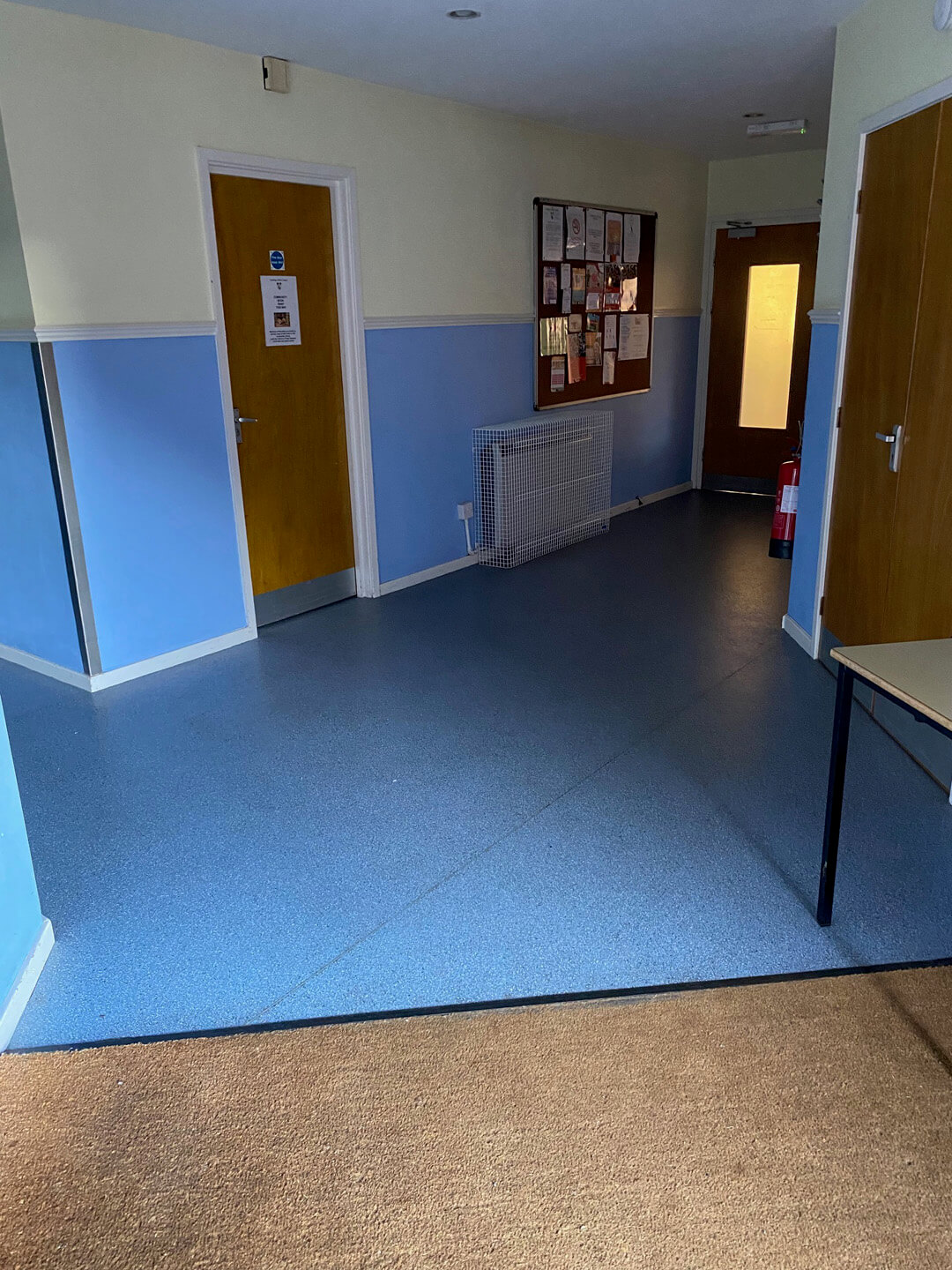 For more information or to make a booking, contact Stefanie Hayes, the Community Centres Manager
Tel: 07563 388528 E-mail: centres@sandridge-pc.gov.uk